Speed up processes - with AI and data analytics
Waiting time and delays are costly for both manufacturing and service companies. For example, if you...
lack of overview of what can be automated
have delays with suppliers
have many sub-processes in manufacturing and thus risks of bottlenecks
have to coordinate unnecessarily, both internally and externally
Or if many employees have to deal with the same customer.
The more employees and processes you have, the more you can gain by getting concrete figures on where the biggest waste occurs. We can provide you with these figures using the advanced BI system, Cenarity.
An intelligent system that builds on AI and sophisticated algorithms and provides a detailed overview of where your expensive processes are and where you will gain the most by taking action. A knowledge that other BI systems do not provide and on which we build all our subsequent optimization work: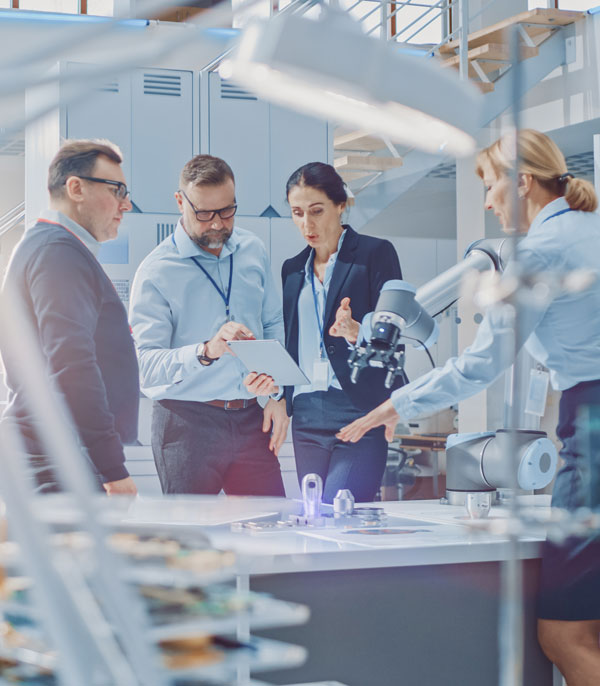 Data for precise monitoring and simulation
Once you have an overview of your processes and sources of error, you can optimize the processes and simulate the effect of different optimization measures.

We insert continuous monitoring of data flow into your existing systems, so that key employees will receive notifications if the process does not run as planned on selected parameters. Thereby, you can react immediately at the slightest irregularity or delay. And often you can optimize in completely other areas - and with greater benefits than you realize.

When you need to adjust your processes in the future, we can simulate the requirements you need to achieve the desired result and ensure a stable process. Thereby, you can assess in advance how much risk you take on delivery time in relation to the desire to have as little inventory as possible, and whether the return is commensurate with the effort, or whether you need to hire more staff.
Get the analysis after a few weeks
All your processes are already tracked digitally and we can access them remotely. Therefore, we can do the analysis for you without your involvement - once we have defined the task.
After 1-2 weeks, we have key figures + conclusions ready and present the results at a meeting on your premises, so you know where the slow and expensive processes are. We can then monitor and simulate precise results and forecasts based on your data, which is always current because it is continuously updated.
And because we work with data, we can solve tasks more precisely than lean consultants, process consultants and management consultants, who often have to interview employees to gain insight into processes. A method that is not only expensive in consultancy time, but also in your internal time consumption.
See how quickly the investment pays for itself
Prices vary according to the size of the job.


In addition, a subscription can be purchased for continuous monitoring of the notifications. From €400 per month

So depending on what you pay for waiting time and inefficient staff and lost customers today, Cenarity can give you a short payback on your investment. See concrete examples below.
Business case from the supply chain:
The analysis shows that the company's largest supplier changes delivery time on 23% of all order lines and this happens on average 17 days after the first confirmation.
Notifications are enabled and the supplier is connected to Cenarity, so that in the future, changes in delivery times are communicated automatically.
Result: The company is updated daily - compared to before, when they were often a week behind in terms of expected delivery times. Therefore, they can now react to irregularities a whole week earlier and start another production batch instead of the planned one.
With simulation, the company can see concretely how much safety margin they need to build into their delivery time to avoid delays that affect the production plan.
Business case from customer service:
Can be field service, technical support, loan applications, insurance cases, etc.
The analysis shows that 18% of all service cases take longer than the target of 10 days.
Notifications are enabled if more than 2 days have passed since the last interaction with the customer on a given service case.
Result: The share of service cases, taking longer than 10 days, is reduced to 12% and the customer satisfaction rate increases from 76% to 92%.
The notifications can be further advanced according to the complexity of the different cases. For example, an insurance company can set a maximum of 4 days for a stolen bicycle and 60 days for a burnt house.
With simulation, the company can predict when the busy periods will occur and assess whether it is best to hire more staff, hire temporary workers or accept the extended response time.
Bigger company =
Greater value of Cenarity
The more employees you have and the more complicated processes you execute, the better match we are. Because the more you need to coordinate, the more important streamlined processes are.
These can be processes such as order flow, stock optimization, distribution, payment flow, support, maintenance or quality control. Especially dialogue with customers before, during or after a purchase is often an important place to start. Both because of the time spent, but also because of the customer's assessment of you as a professional company which they would like to do business with again.
That's why you are our ideal customer if you have at least 50 employees: whether you run a manufacturing company or a service business such as a bank or insurance company. Because this is where we can generate the most value.
As an operations manager, quality manager or logistics manager, you are measured on your KPIs, and we can often find more areas to optimize the process than you realize. So feel free to contact us - whether you have an idea of where the expensive waiting times are, or you need us to document it for you.
The brains behind Cenarity
Behind Cenarity are 3 bright minds:
The two software developers Tomas Rosin and Bartosz Bień and CEO Carsten Engelsfelt, who handles all customer contact. The latter saw a need to leverage AI and existing data to optimize processes more efficiently after working in process optimization for 20+ years across Europe. He met the equally experienced developers Tomas Rosin and Bartosz Bień, who had been providing Smart Grid simulation services for 8 years.
Together they created the process analysis system Cenarity and founded the company of the same name.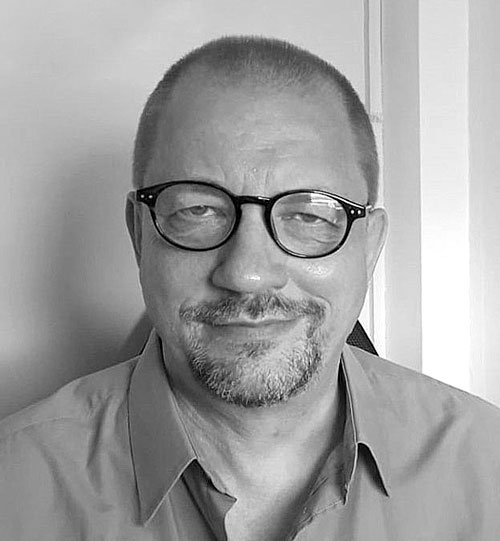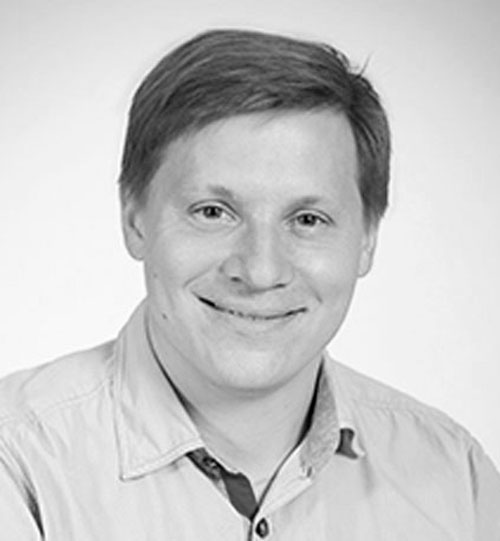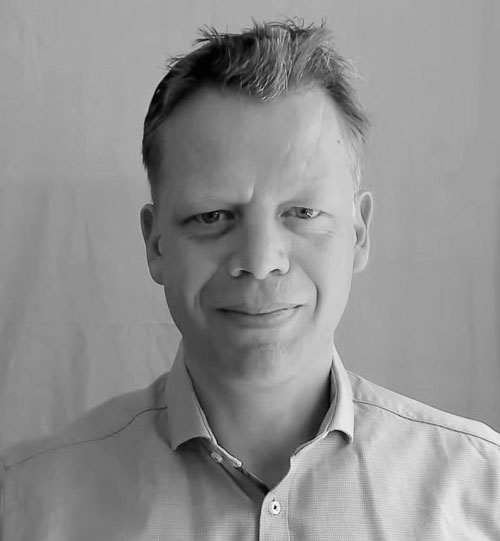 Cenarity's definition of processes
Activities that are interrelated over a period of time
Defined inputs, activities and outputs (otherwise it is a project)
Repeated with high frequency (e.g. not a strategy process)